Have you ever dreaded going to work in the morning? I know the feeling… all to well…
People like you and me wake up exhausted, depressed, and close to crying every weekday. They feel trapped, fed up, and on the verge of breaking
This happens after years of dealing with office politics, backstabbing co-workers, and unfit Bosses… It happens after dealing with colleagues that would happily toss you over a bridge just to get ahead of you.
But what if work doesn't have to be that way?
Well my friend, I have something that'll help. This is the most powerful decision you can make to totally change your life for the better…
Instead of trying to fix an already broken system, in my experience, it's better to shift into a career that allows you to opt-out of office politics and backstabbing peers altogether…
A career that puts YOU in direct control over your time, your future, and your income. And you don't have to go back to school to study to do it…
Make the most powerful life-changing decision of your life…
I remember the first time I read the theory of the blue ocean and red ocean strategy in business. It was like a lightbulb went off in my head.
We, you and me and every other person on the planet are walking talking blue oceans…
So why is everyone trying to get into the same red ocean where everyone else is competing? if you think about it, its madness, really!!!
You were born as the only individual alive that has exactly your character. You are unique in every way. I mean, no one else has got the special combination of experiences, knowledge, and wisdom that you have. And the good news is that that is exactly what you need to create whatever YOU dream of.
If you want to discover how to make it on your own terms… the most powerful decision you can take is to start building a lifestyle, with all the golden benefits of being your own boss and take control of your time, freedom, and income.
Yeah, right… you might be thinking. Well, that is what I was thinking as I read the same words less than 2 years ago. But, today I wake up looking forwards to every day. Because every morning when I check my phone I have messages like these…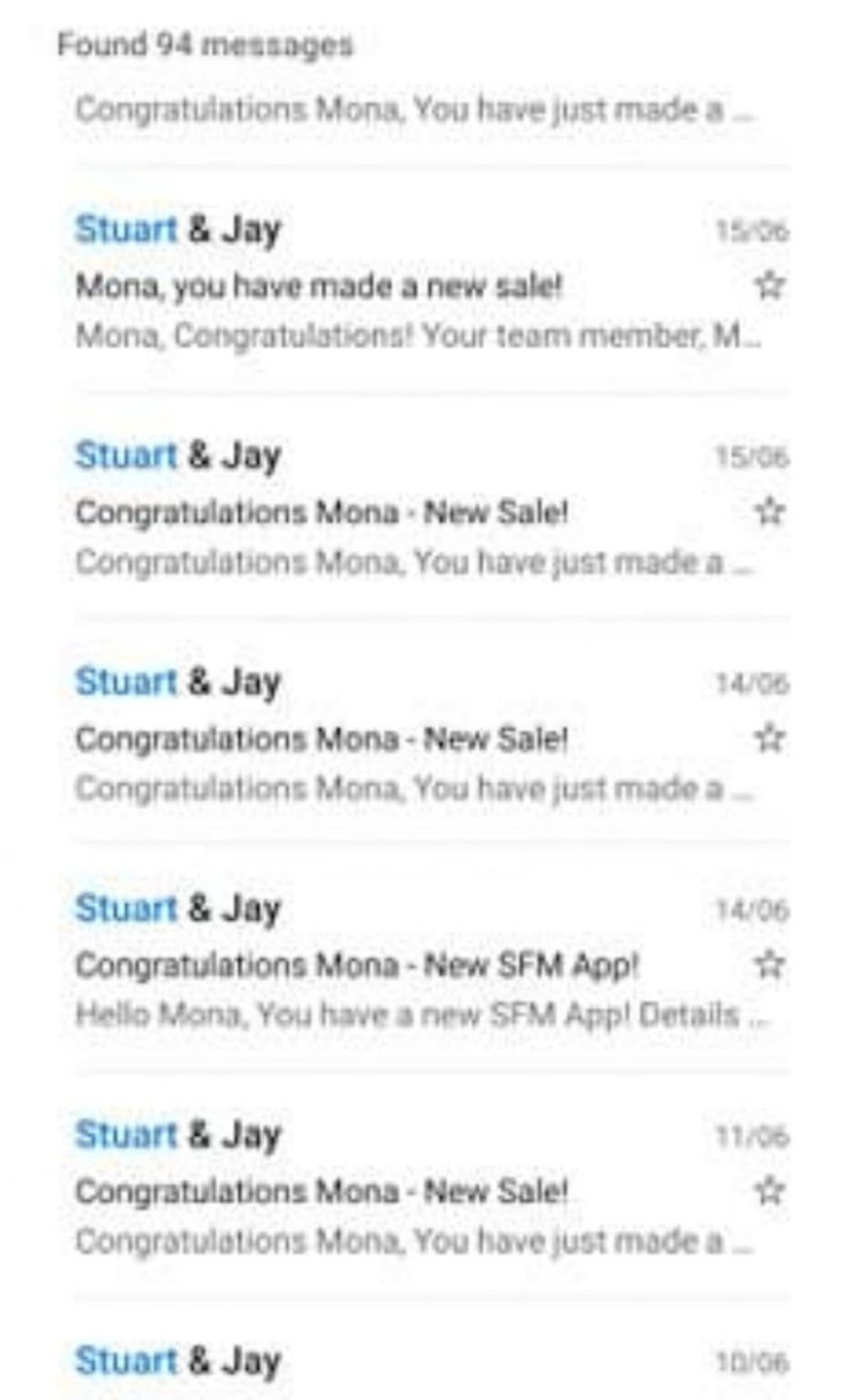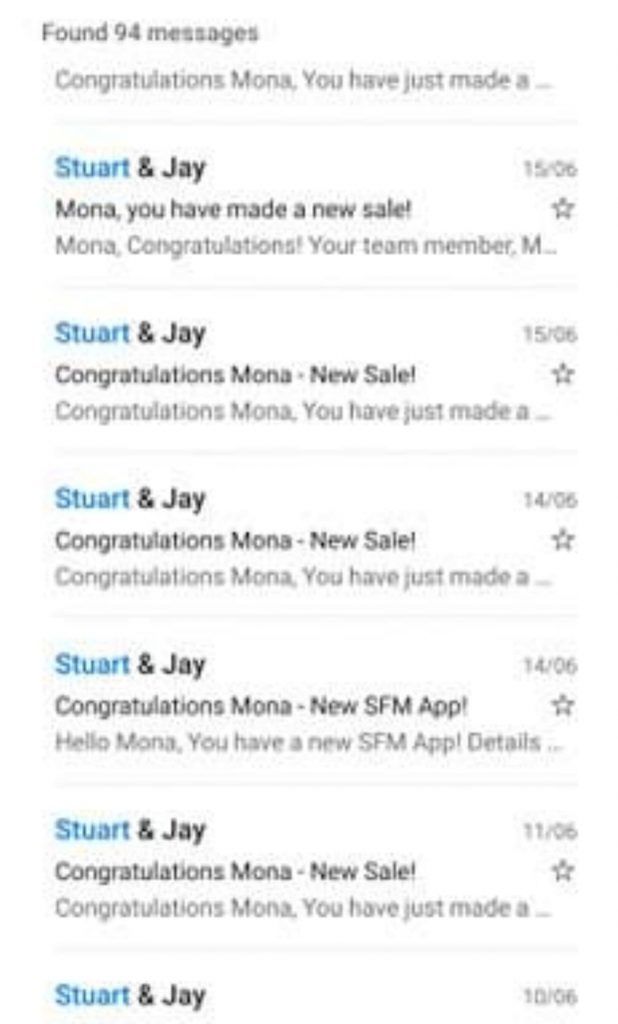 What happened?
The community that made it possible
I was searching online for a solution to that burning desire inside. Maybe you can resonate with these thoughts; "Get me out of this bullshit job – I'm so over the stupidity I have to deal with every day". I was dreaming of a totally different life. And that voice inside was telling me to move in a new direction. To walk a road less traveled and search for solutions that could help me get clear on what I wanted and why it was so important to me…
One day I came over a community of like-minded people. They had Mentors that already built multiple 6 – 7 and even 8 figure income streams. They had proof that their system actually worked. So, with the system, it was possible to set up automated income streams online… even for a non-tech person like me…
Seriously, I was laughing out loud. I was 100% sure that this was an internet scam. And if you are anything like me you also believe that you don't have the tech skills needed to pull an internet company from zero to 6 figures in this lifetime, even if they promised that grandma could do it too…
The only thing that kept me listening was my curiosity, and the only thing that made me buy their 99 dollar offer was the 30-day money-back guarantee.
I also worried that I would have to go back to school to change my career before I could get out, but this was learning by doing whenever it fitted my schedule…
So, I checked it out… And, they really did teach it from scratch. With a few drag and drops, I had set up my first website. I simply quit some TV time and learned how to build the life I always wanted instead. How crazy is that…
Instead of using my 30-day money-back guarantee, I made a life-changing decision. I will use this step by step system to get the digital and marketing skills needed to build a business based on what I love to do.
It became so important that I not only quit TV, but I started listening to webinars and recommended books in all my dead-time too. Like when I was washing the house, doing grocery shopping, and commuting.
So you do it in your spare time… like in evenings and weekends for a while, until your "congratulation, you made a sale" messages keep popping up so often, you couldn't be bothered to work 9 to 5 anymore. Because your income from automated online income streams more than exceeds your salary.
That's when its time to give the Boss your 2 weeks notice. In the meantime, think of the boss as your investor. The person that invests money in you so that you can create a lifestyle you love, after hours.
There are no "No limits" to what you can achieve with one life-changing decision
I was blown away by the knowledge The Mentors shared when I first started. Not to mention the support I got when I signed up to learn the digital skills required to build income streams online for myself.
So, when I knew how to do it, there was no stopping me from making one more income stream online… and then another. Now I help people get out of the broken system of the industrial era that is keeping them from living their best life in the digital age. So that they can be a part of a knowledge-sharing community that will help them create the life they always dreamed of living. A community that lifts each other up and cheers one another on towards success. See what some of our community members say here.
Could it be your time to make the most powerful life-changing decision and be in love with Mondays my friend? Get access to the Mentors, the tribe, and the knowledge that will forever change your life here. I will personally be your guide and assist you along your journey to freedom.