Hello 🙂 I am Mona – Digital Nomad, Outdoors adventurer & Mindset explorer
This blog was launched in 2016, as an inspirational blog for aspiring lifestyle entrepreneurs that are searching for a way to combine their love for Travel, adventures in the Worlds Great Outdoors, and a growth mindset that will propel them to achieve their dream Lifestyle.
Leaving 9 -5
I saw more and more people trying to get out of the 9 to 5, time trading, and the rest of the mindset that was developed for the industrial era. I wanted to address the needs I saw for some reliable, actionable advice to build a life of joy, purpose and constant development. Instead of throwing away life, working for unfit bosses in an insecure job.
We Grow Or We Die
The fact is; we are growing or we are dying. – and I was dying nine to five, in a job that did not let me use my potential. A growth mindset means you can learn, develop and build your passion towards reaching goals and be optimistic enough to bounce back from failures along the way. That is the mindset we need to compass the crossroads in life.
Self-development through Nature and travel
To me, nature and Travel is by far the best education to open our eyes to the world's problems, help others, and grow as human beings. But we also need to belong somehow and learn new skills to develop through life. The universities of the world used to dictate where the best students got their degrees, but today there is a number of learning platforms teaching lifestyle business to a global public online. These new educations focus on mindset, personal values, and goals as foundations to build a business where you live authentically. They show you how to make your dreams a reality.
If you can dream it, you can do it
-Walt Disney
Education for your reinvention
In my search through the forest of online platforms, I tried several. But the one that is: by far, the system that is tested and proven – that has the mentors, the tribe and the tools that changed my life is SFM.
I was offered a FREE online course. And new I had found the right place to grow into the digital era of online entrepreneurs. I am really happy to offer you the same possibility. Check it out and listen to Stuart as he explains what you will learn.
As a world citizen, these platforms are my kind of learning platform and an important place to find my kind of tribe.
The blog
I find that the best place to reflect and ponder the questions around mindset is in nature. The changing seasons and the shifting colors and moods of the great outdoors is an endless inspiration for a fit and healthy body and mind. That is why I combine hiking or backpacking with thoughts on mindset. The outdoors is also my psychologist, my personal trainer and where I feel most alive.
When I travel, I also get inspired by the cultural mindset. I find that there are endless lessons to be learned by traveling the world. Kindness, gratitude, happiness – violence, hate, forgiveness and love. We touch them all, and we can learn to control them and use them wisely in all areas of our life's.
Travelling also opened my eyes to the worlds new co-working spaces, where we can find other likeminded people to discuss business issues with, have skill-sharing sessions with and build rewarding relationships. Rest assured, you are not alone. The answers you need will come to you when you journey into the unknown.
Always walk through life as if you have something new to learn and you will.
– Vernon Howard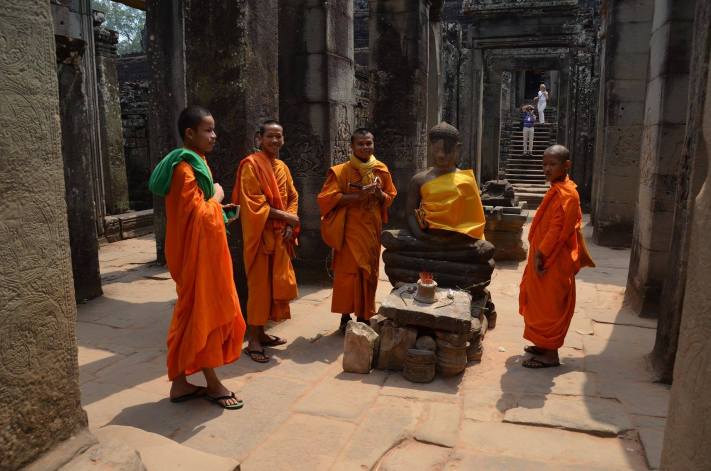 The million-dollar success questions are these:
Are you willing to invest time and money in yourself?
Do you have a boss or job you don't like or feel unsure about your future career!
Do you have a burning desire to spend more time with family, travel the world or have time to do more of what you love? Like climbing mountains, taking pictures or travel the world.
If you answer yes to these questions, you have the personal ingredients that is needed for the recipe to succeed online. The rest of the recipe is:
A proven system that teaches you the step-by-step process, exactly what to do and why
A mentor that has succeeded with the system hundreds of times
A tribe of likeminded people that will hold you accountable on your journey
I can promise you that it will be hard at times, you will be frustrated and confused, but then you start getting results and you get the rewards you need to crack on. And remember; you are not the alone. There is a tribe of people cheering you on as they go through their own reinvention process. Get the FREE video series and see what is possible for you.